Consider sponsored 100% online programs that are currently taking applicants for 2023.
School
Level
Program
Admissions

Purdue University

Master
Online Master of Science in Engineering Technology

Gain the analytic background and problem-solving skills to succeed in leadership or advanced technical positions in industry and government.

Website

Arizona State University

Bachelor
Online Bachelor of Science in Software Engineering

ABET Accredited. Learn programming languages, how to build code, software program development and important cyber security concepts.

Website

Arizona State University

Master
Online Master of Science in Industrial Engineering

This online industrial engineering degree teaches the technical skills needed to find practical, economical and efficient solutions to complex problems across a variety of industries.

Website

Arizona State University

Master
Online Master of Science in Engineering Science – Software Engineering

Gain competencies in software design, development methodologies, code-based testing and diverse programming languages.

Website

Arizona State University

Bachelor
Online Bachelor of Science in Engineering in Engineering Management

Learn about the principles of engineering science and design while gaining insights into organizational management and business administration.

Website

Arizona State University

Bachelor
Online Master of Engineering in Engineering Management

Master's in engineering program builds analytical, leadership and management abilities so you can lead a team of skilled professionals in the workforce.

Website

Southern New Hampshire University

Bachelor, Master
Online Computer Science & Engineering Programs

Multiple programs include: BS in Computer Science, BS in Computer Science - Project Management for STEM, MS in Management - Construction Management, MBA in Engineering Management, and more.

Website

Stevens Institute of Technology

Master
Online Master of Engineering in Engineering Management

GRE/GMAT not required.

Website

University of Tennessee

Master
Online Master of Science in Computer Science

No GRE Required, 24 months to complete, 3 concentrations.

Website
sponsored programs
Click to see more online programs currently taking applications for more information.
Defining the best engineering degree is obviously subjective and will more often than not come down to where a student's natural interests lie. Some look for an easy degree (no engineering degree is easy). Some look at the engineering degree with the best outlook for the future - we have detailed our outlook below. Some look at what fulfills them the most, what pays the most, or what challenges them the most.
The best thing about the engineering field is that multiple degrees can satisfy all of those "hungers". Nearly every engineering degree is challenging, and there are so many different types of engineering degrees that you can be nearly certain to find a field that leads to your career satisfaction.
This might be in construction, in which case a Civil Engineering degree and career may well be the best engineering degree for you.
Likewise if you feel a close affinity with environmental issues then a degree in Environmental Engineering may be the most suitable engineering degree for you. There is also the question of salary which obviously plays an important role in job satisfaction.
Click to see more online programs currently taking applications for more information.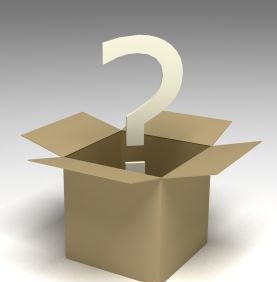 With this in mind we have listed below some of our "top picks" based on specific topics such as employment prospects, potential salary and most importantly the engineering degrees which offer the most potential for the future as this is a primary consideration for anyone weighing up their career options.
Find Engineering Programs Near You or Online
Below are some featured engineering schools that are currently accepting applications from people like you. Simply click the checkboxes next the programs you are most interested in and enter some simple information to get in contact with them. From there you should ask them all the questions you can, including but not limited to questions about tuition cost, length of their program, whether it is entirely online or hybrid, and get the curriculum schedule so you understand which types of classes you may be taking.
Most Interesting Engineering Degree
Most will agree that computer technology will continue to expand at an exponential rate. In our opinion software engineers are still on the cutting edge of technology, the type of technology that will advance almost every major industry in the future. Software is intrinsically designed to assist with research and development. It should also be noted that out of all engineering disciplines listed software and computer engineers may find job transition the easiest as computers are now firmly entrenched in all industries and the demand for engineers will only increase as a result.
Highest Paid Engineering Degrees
Some people view the "best degree" as the one that pays the most. While this will be subject to change over time and may even depend on your location and demand, if you are involved in the mining industry you will have the potential to be paid very well. Petroleum engineers and chemical engineers typically have the most scope for expansion into higher paying roles within their industries.
For more information on highly paid engineering careers, click here.
1. Petroleum Engineering Degree
According to the Bureau of Labor Statistics (BLS), petroleum engineers earned an average of $114,080 per year in 2010, approximately $20,000 more than other types of engineering degrees. In addition, employment of petroleum engineers is expected to grow by at least 17 percent by 2020.
As oil and gas companies continue to seek convenient and cost-effective methods for extracting petroleum products, and drilling operations become more complex, the need for qualified petroleum engineers will grow over the next several years. Courses in mathematics, including algebra, trigonometry and calculus, along with biology, chemistry and physics are important for students working toward a petroleum engineer career. Important qualities include excellent analytical skills, creativity, strong math and problem solving skills. In addition, petroleum engineers must work well in teams as the position requires working with a variety of backgrounds and work habits.
For more information on petroleum engineering degrees, click here.
2. Biomedical Engineering Degree
Although the median pay for biomedical engineers was slightly lower than that of petroleum engineers at $81,450 per year in 2010, the job outlook for this type of engineering degree is excellent. According to the BLS, the biomedical engineering field is expected to grow by a staggering 62 percent by 2020 due to the aging baby-boomer generation and advances in medical technology. Important qualities in those who are considering a biomedical engineering degree are good analytical and math skills, as well as the ability to communicate effectively. Courses that benefit prospective biomedical engineers include chemistry, physics, biology and calculus, as well as drafting, mechanical drawing and computer programming.
For more information on biomechanical engineering universities, click here.
3. Civil Engineering Degree
The median pay for civil engineers was approximately $77,560 per year in 2010, and the industry is expected to grow by 19 percent by 2020, indicating that a civil engineering degree is a good prospect for those seeking an engineering major. Civil engineers manage many different infrastructure projects, including building bridges, designing roads and upgrading levees or dams.
For more information on civil engineering universities, click here.
4. Sustainability Design & Engineering Degree
As the population grows, the demand for water and waste treatment also grows, requiring municipalities to design, build and maintain water and waste treatment systems. Coursework in statistics, engineering mechanics and physics are the best options to prepare for college level civil engineering studies. Important qualities in candidates include the ability to solve complex problems, excellent decision making, leadership abilities, and an understanding of complicated mathematics. Because only licensed civil engineers can sign off on infrastructure plans, they must be able to monitor and evaluate job site progress, making project management another critical skill. Civil engineers must report to other professionals, including architects, planners and administrators at state, county or city level, so writing and communication skills are also critical qualities.
5. Environmental Engineering Degree
According to the BLS, the job outlook for environmental engineers is excellent, with a 22 percent expected growth by 2020. In 2010, the average median salary per year for an environmental engineer was $78,470. As the federal government pushes to clean contaminated sites throughout the country, and concerns about the need for wastewater treatment growing, the need for environmental engineers is expected to grow significantly.
Because all levels of government must comply with environmental regulations, which in some areas are extremely restrictive, many municipalities hire environmental engineers to be sure that all regulations are met. Courses in biology, chemistry, physics, as well as algebra, trigonometry and calculus are beneficial for those considering environmental engineering as a career. Like all engineering positions, problem-solving skills are critical to becoming a successful environmental engineer. Other important qualities include good systems analysis abilities, communication skills and reading-comprehension. In addition, environmental engineers often must work with others to achieve common goals, so the ability to work as a team is also critical.
For more information on environmental engineering degrees, click here.
---
Best Engineering Degree for the Future
This is the ten million dollar question. We have stated reasons why we believe the roles included are well placed for future employment and opportunity. From our research, it seems that any electrical engineering, environmental/sustainability engineering, or computer/tech-related engineering degree is primed for future success. That said, the staple engineering categories and fields such as civil engineering, mechanical engineering, chemical engineering, and petroleum engineering are all excellent fields to be in. Generally, engineering is one of the top fields to be in for the future.
For the best engineering degree for the future, however, we decided to go with one of our previous selections: the computer engineering degree. Here's why: the advancements in computer engineering over even the past decade have far outweighed the progress in nearly any other engineering field. Simply put, the largest companies that are seeing the most traction and the highest value – whether it be a private company or publicly held – are nearly all technology companies.
If they are not a tech company, then they almost certainly need some sort of technology behind them, which is where computer engineers come in. Also, there are multiple deviations of the computer engineering degree – software engineering, hardware engineering, and robotics engineering (related to mechanical of course) are all several. Add in application, mobile, and game development and the list continues.
---
Least Demanding Engineering Degree
This might seem like an odd category to include, but some people may view the best engineering degree as the one that is the most simple to get. Unfortunately, it is well known that engineering degrees are typically one of the most challenging of all degrees. The drop out rate far exceeds most others including medicine. Industrial engineering, while being far from a walk in the park, is arguably the least demanding of all engineering degrees. Not because it is considered easy by any means, but because there tend to be more industrial engineering graduates when compared to to computer, electrical or chemical engineers in the field. Still, any engineering degree is going to be challenging.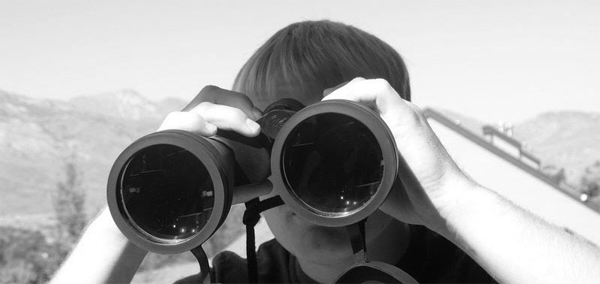 Engineering a Brighter Future
The engineering degrees listed above offer the best opportunity as far as job outlook and salary potential in the future. For students with an aptitude for math and science, as well as the ability to problem-solve, obtaining a degree for one of these types of engineering positions may not only provide them with good pay, but a career that is rewarding and fulfilling.
Remember the best engineering degree for you may be something completely different as job satisfaction is generally more about the individual and satisfying natural curiosity.