Overview of Biomedical Engineering
Biomedical Engineering is one of the fastest-growing and most interesting fields in today's job market. The job is perfect for those who love science and engineering, allowing them to analyze, design and implement solutions to problems in medical science.
According to the United States Bureau of Labor Statistics, biomedical engineering jobs are expected to grow an astounding 62% per year through 2020. Currently, there are almost 16,000 biomedical engineers in full time employment, and in the next several years another 10,000 will be needed.
Educational Requirements for a Biomedical Engineer
To become a biomedical engineer, it's best to pick a school that has an excellent reputation for its biomedical engineering program.
Students in some schools are studying such topics as neuroengineering, biomedical optics and biomolecular engineering.
Biomedical and Medical Science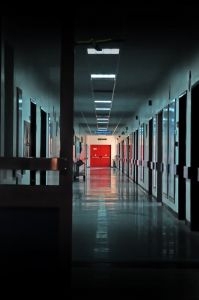 Most of the major breakthroughs in medical technology in recent times can be attributed to biomedical engineers. Everything from artificial hearts to prosthetics to robots performing surgery were invented by them.
While many think biomedical engineering is a new field, its origins can be traced as far back as 3,000 years ago. Egyptian mummies have been found with crude versions of prosthetic toes, and early attempts at false teeth made of wood and peg legs used as prosthetics are also examples of early biomedical engineers.
More current examples include dialysis machines and life support systems.
Types of Biomedical Engineering
The four major areas of biomedical engineering include clinical, medical device, medical imaging and tissue engineering:
Clinical engineering deals with equipment used in hospitals and other medical facilities. These engineers work to design new equipment, supervise it's use, teach medical personnel how to use it and troubleshoot any problems.
Medical device engineering involves inventing and operating medical devices that help improve a patient's quality of life such as diabetic pumps, pacemakers and dental implants.
Medical imaging deals with inventing and perfecting equipment used to look inside the human body, such as x-ray machines and medical resonance imaging.
Tissue engineering involves using the latest technology to invent artificial organs, regrow new ones or create new organs.
If possible, it's best to get a degree in biomedical engineering, though one can still enter the field by gaining an undergraduate degree in any engineering field and then obtaining a graduate degree in biomedical engineering.
Employment Prospects and Salary Information
The U.S. Bureau of Labor Statistics reports that in 2010, biomedical engineers earned an average yearly salary of $81,540. Students interested in this field should take math and science classes in high school, and also work on their oral and written communication skills to be able to express ideas clearly.
For those students wanting a career where they can make a difference and help the world through developing advanced devices that help the sick, biomedical engineering offers this and more.